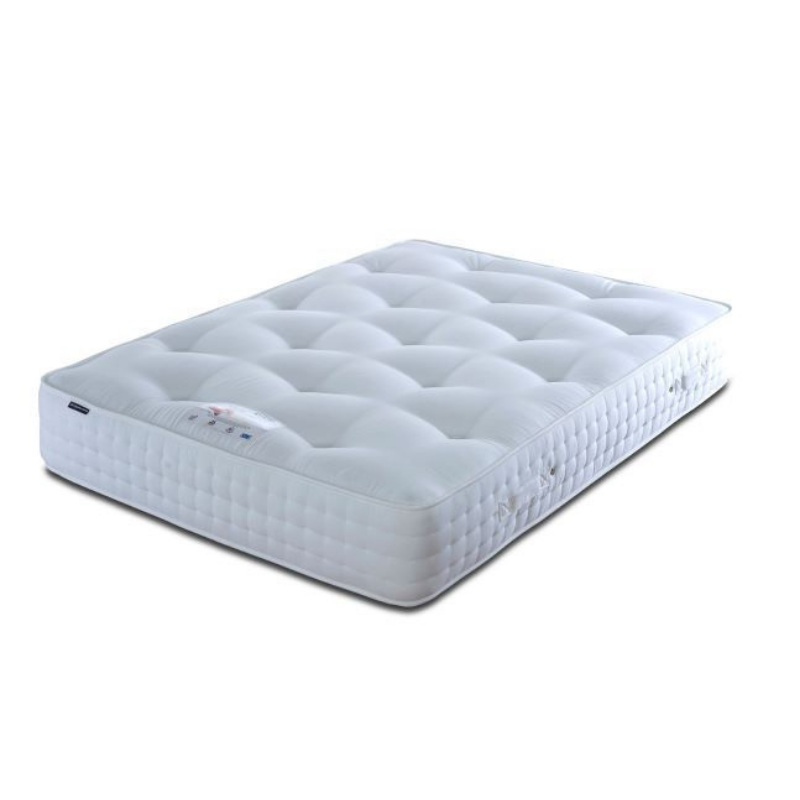 Bramley 1500 Mattress
Regular price £329.00 £599.00 Sale
The Bramley 1500 is traditionally made using high-quality fillings. The Bramley will provide years of relaxing slumber.
Drift off into the land of nod knowing you will awake fully refreshed and ready for the day ahead.
This mattress includes 1500 individually-nested pocket springs, that move independently of one another to provide high levels of postural support and luxurious comfort distributed evenly across the entire mattress. These individual pocket springs ensure your mattress is responsive and supportive of your unique body shape, size, and posture, ensuring high-quality sleep every night.
The Bramley 1500 mattress is also hand-tufted with luxurious 100% Egyptian cotton fabric. This soft but resilient 100% Egyptian cotton will provide a sumptuous finish to your mattress. The Egyptian cotton fabric has an additional anti-fungal treatment, which helps to eliminate any bed bugs, ensuring your sleep will remain undisturbed by any irritants and allergens.
The layers of hypo-allergenic polyester fillings within this mattress have been developed to specifically repel any allergens and allow air to flow through the mattress, increasing its overall life span while keeping you cool as you sleep. Premium natural wool fillings are added to this mattress to aid warmth retention whilst also ensuring that the mattress remains breathable.
The border of the Bramley 1500 includes four stitched handles, that make moving and positioning this mattress much easier to manage. This pocket-sprung mattress provides a medium/firm level of support, which is ideal for those who prefer a mattress that provides enough comfort and give, whilst still offering firmness as they sleep.
Features


1500 Pocket Springs (in the 150cm x 200cm size)
Gentle Tension
Cashmere & Wool filings
100% Egyptian cotton cover

All natural fillings
Side Stitched
Hand Tufted
Delivery 2-3 weeks