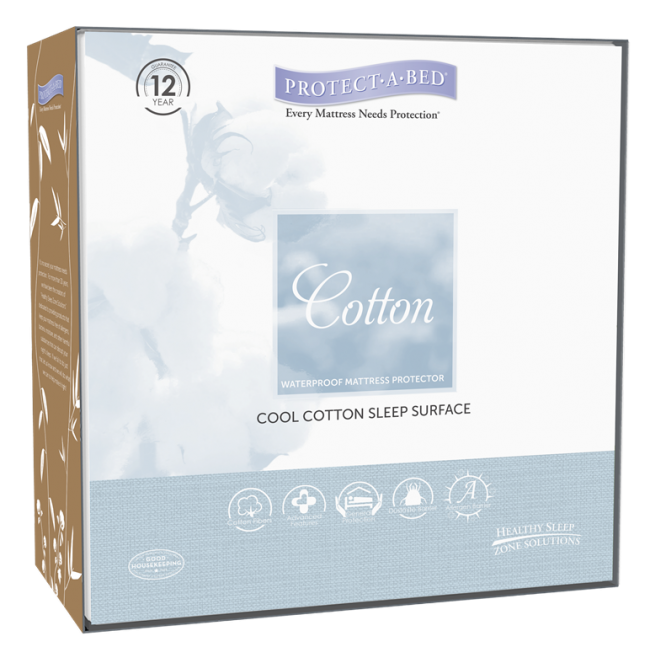 Protect a Bed Cotton Waterproof Mattress Protector
Regular price £44.00 Sale
The Cotton Mattress Protector from Protect-A-Bed guarantees unbeatable mattress protection with a 80% cotton and 20% polyester for a cooler sleep. Made with natural cotton this mattress protector is breathable aswell as being fully waterproof, anti-allergenic and it protects against the growth of any bacteria.
Key Info
- 100% Jersey Cotton Sleep Surface 
- Waterproof
- Cool and comfortable to sleep on
- Dust mite barrier and anti-allergenic 
- 2-in-1 Fitted Sheet Mattress Protector
Did you know THAT.....Mattress guarantees can be invalidated if the mattress is already stained or soiled?
Did you know THAT.....Every new mattress will be home to over 2,000,000 dust mites within 3 months if unprotected?
Did you know THAT.....Within 1 month your new mattress will have absorbed over 30 litres of fluid and 60 million dead skin cells meaning fungus and bacteria will already be forming?
Protect a bed offer a 12 year Guarantee against the protector failing. If your mattress stains due to the protector failing they will clean or replace your mattress.